My Blog
Posts for: October, 2017
By Christopher Couri, DDS, MS
October 26, 2017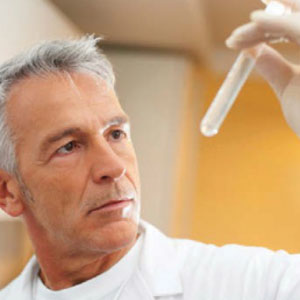 Saliva probably doesn't rate high on your amazement meter. You're more likely to notice its absence and the dry irritation that results.
But you might be more impressed with this unsung bodily fluid if you knew all the things it does. It's definitely a multi-tasker, performing a number of jobs (including aiding in digestion) that not only keep your oral health on track, but your general well-being too. And there are even new testing methods where saliva may even tell us when you're not doing so well.
Here are 3 more tasks your saliva is doing for your mouth right now that truly makes it amazing.
Cleansing. Your teeth's chewing action shreds food so it's easier to digest. But that also leaves behind tiny particles in your mouth. Bacteria feast on these particles (especially carbohydrates like sugar) and produce acid as a byproduct, which can increase your risk of tooth decay. Saliva serves as a kind of "rinse cycle" for your mouth, helping to wash a good bit of these errant particles down your throat and away from hungry bacteria.
Defense. Speaking of bacteria, your mouth is home to millions of them. While most are harmless or even beneficial, a fraction can harm your teeth and gums. Saliva is your first line of defense, emitting an antibody known as Immunoglobulin A that targets these bacteria. Saliva also produces an antibacterial substance called lyzozyme that prevents bacteria from growing.
Enamel Protection. Although it's the strongest substance in the body, your teeth's enamel can't withstand the effects of mouth acid, the by-product of bacterial feeding and growth. Acid levels naturally rise after eating; but even this sudden rise can begin the process of demineralization where minerals in enamel dissolve. Saliva saves the day by first neutralizing the acid and restoring the mouth's normal pH in about thirty minutes to an hour. It also helps restore minerals in enamel, a process called remineralization. It's all in a day's work for this remarkable fluid.
If you would like more information on the importance of saliva to oral health, please contact us or schedule an appointment for a consultation. You can also learn more about this topic by reading the Dear Doctor magazine article "Saliva: How it is used to Diagnose Disease."
By Christopher Couri, DDS, MS
October 11, 2017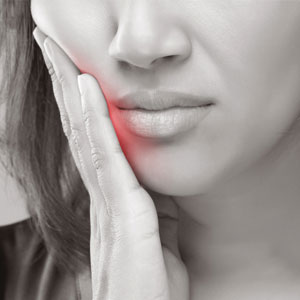 Your temporomandibular joints (TMJ), located where your lower jaw meets the skull, play an essential role in nearly every mouth function. It's nearly impossible to eat or speak without them.
Likewise, jaw joint disorders (temporomandibular joint disorders or TMD) can make your life miserable. Not only can you experience extreme discomfort or pain, your ability to eat certain foods or speak clearly could be impaired.
But don't assume you have TMD if you have these and other symptoms — there are other conditions with similar symptoms. You'll need a definitive diagnosis of TMD from a qualified physician or dentist, particularly one who's completed post-graduate programs in Oral Medicine or Orofacial Pain, before considering treatment.
If you are diagnosed with TMD, you may then face treatment choices that emanate from one of two models: one is an older dental model based on theories that the joint and muscle dysfunction is mainly caused by poor bites or other dental problems. This model encourages treatments like orthodontically moving teeth, crowning problem teeth or adjusting bites by grinding down tooth surfaces.
A newer treatment model, though, has supplanted this older one and is now practiced by the majority of dentists. This is a medical model that views TMJs like any other joint in the body, and thus subject to the same sort of orthopedic problems found elsewhere: sore muscles, inflamed joints, strained tendons and ligaments, and disk problems. Treatments tend to be less invasive or irreversible than those from the dental model.
The newer model encourages treatments like physical therapy, medication, occlusive guards or stress management. The American Association of Dental Research (AADR) in fact recommends that TMD patients begin their treatment from the medical model rather than the dental one, unless there are indications to the contrary. Many studies have concluded that a majority of patients gain significant relief with these types of therapies.
If a physician or dentist recommends more invasive treatment, particularly surgery, consider seeking a second opinion. Unlike the therapies mentioned above, surgical treatments have a spotty record when it comes to effectiveness — some patients even report their conditions worsening afterward. Try the less-invasive approach first — you may find improvement in your symptoms and quality of life.
If you would like more information on treating TMD, please contact us or schedule an appointment for a consultation. You can also learn more about this topic by reading the Dear Doctor magazine article "Seeking Relief from TMD."