My Blog
Posts for tag: jaw pain
By Christopher Couri, DDS, MS
September 22, 2019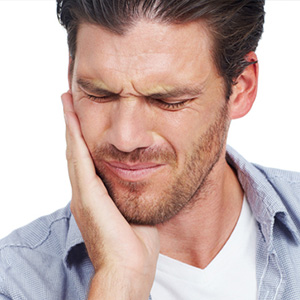 Chronic pain affects the quality of life for an estimated 50 million adults in the U.S. alone. The American Chronic Pain Association designates September as "Pain Awareness Month" to highlight the many conditions that cause chronic pain and strategies to manage them. Among these are conditions that can involve your oral or facial health. Here are two painful mouth and face disorders and what you can do about them.
Temporomandibular Joint Disorder (TMD). TMD is a common condition often seen in the dental office. The temporomandibular joints connect the lower jaw to the skull and facilitate activities like eating or speaking that require jaw movement. If they and their associated muscles become inflamed, this can trigger debilitating chronic pain. If you suffer from TMD symptoms, make sure we know about it so we can make your dental visits as comfortable as possible.
When possible, avoid irreversible and invasive treatments for TMD that may permanently change your bite, such as surgery or having teeth ground down. Instead, most healthcare professionals recommend a more conservative approach. Try the following tips to alleviate TMD pain:
Eat soft foods so you do not aggravate the jaw joint.
Avoid extreme jaw movements like suddenly opening your mouth very wide.
Use ice packs and moist heat to relieve discomfort.
Ask us about jaw exercises to stretch and relax the jaw.
Practice stress-reduction techniques, such as meditation, yoga, tai chi or taking short walks to clear your mind.
Burning Mouth Syndrome. The sensation that the mouth has been burned or scalded without an obvious cause is most common among women during menopause. While researchers can't yet pinpoint clear causes for it, the list of suspects includes hormonal changes, neurological or rare autoimmune disorders or medication-induced dry mouth.
The first step to treatment is an oral exam along with a complete medical history to identify any possible contributing factors. Depending on the results, we can offer recommendations to manage your symptoms. The following tips often help:
Keep your mouth moist. We can recommend an artificial saliva product or medication to increase saliva flow if needed.
Change your toothpaste if it contains irritating ingredients.
Identify and avoid foods and beverages that seem to precede an episode. These may include spicy foods, coffee and alcoholic beverages.
Quit smoking, as this is often linked to burning mouth episodes.
The pain and discomfort caused by these and other oral conditions can put a dent in your life. A visit to your dentist, though, could be the first step to finding relief.
If you would like more information about oral conditions that produce chronic pain, please contact us or schedule a consultation. To learn more, read the Dear Doctor magazine articles "Seeking Relief From TMD" and "Burning Mouth Syndrome."
By Christopher Couri, DDS, MS
May 05, 2019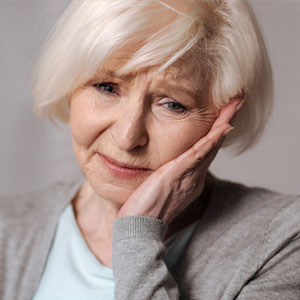 Every May, the National Fibromyalgia & Chronic Pain Association asks people around the world to spread awareness of fibromyalgia and other chronic pain conditions. Anyone with fibromyalgia and its associated joint and muscle pain knows all too well how chronic pain can disrupt everyday life. And as we see frequently in the dental office, people contending with the jaw pain and dysfunction associated with a temporomandibular joint disorder (TMD) can equally relate.
But here's the kicker—if you've been diagnosed with either TMD or fibromyalgia, there's a good chance you're also dealing with both conditions. For example, in one recent survey of over a thousand TMD patients, two-thirds reported also having fibromyalgia or similar kinds of health issues. Researchers are looking intently at possible connections between TMD and fibromyalgia since understanding any potential link between the two might open the door to new ways of treatment.
Fibromyalgia patients experience frequent muscle spasms and fatigue throughout their bodies, coupled with other problems like sleeplessness and memory difficulties. Most researchers today believe it's caused by a malfunction within the central nervous system (CNS) to process pain. Those working with TMD research are also considering whether the same type of malfunction contributes to jaw joint pain and dysfunction.
TMD is an umbrella term for various disorders involving the jaw joints and associated muscles. When you come to the dental office, it is important that we know about any TMD pain you may be experiencing because this can affect your dental visits. For example, people with TMD may have trouble holding their mouth open for an extended period of time, so we can adjust dental exams and treatments accordingly. Also, we will want to look for underlying dental conditions that may have contributed to your TMD.
If you're experiencing both TMD and fibromyalgia symptoms, be sure you let us as well as your rheumatologist know the various symptoms you're experiencing with each condition, the treatments you're undergoing and the medications you're taking.
For TMD in particular, here are a few things you can do to reduce its impact on your daily life:
Avoid foods that require heavy chewing or jaw widening;
Use thermal therapies like warm compresses or ice packs to ease jaw stiffness and pain;
Practice relaxation techniques to reduce stress in your life;
Ask about muscle relaxants or other medications that might help.
You may find that some of these practices, particularly stress reduction, are also helpful in managing fibromyalgia. And if there is a deeper connection between TMD and fibromyalgia, unraveling the mystery could hopefully lead to even greater relief for both.
If you would like more information about managing your symptoms, please contact us or schedule an appointment for a consultation. To learn more, read the Dear Doctor magazine articles "Chronic Jaw Pain and Associated Conditions" and "Fibromyalgia and Temporomandibular Disorders."
By Christopher Couri, DDS, MS
December 06, 2016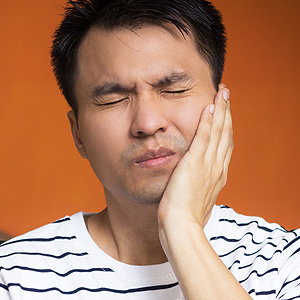 If you're suffering from jaw pain or impaired function, it may not be the only source of chronic pain in your body. Of the millions of adults with temporomandibular joint disorders (TMD), many have also been diagnosed — among other conditions — with fibromyalgia, rheumatoid arthritis or sleep problems.
TMD is actually a group of painful disorders that affect the jaw joints, muscles and surrounding tissues. Besides pain, other symptoms include popping, clicking or grating sounds during jaw movement and a restricted range of motion for the lower jaw. Although we can't yet pinpoint a definite cause, TMD is closely associated with stress, grinding and clenching habits or injury.
It's not yet clear about the possible connections between TMD and other systemic conditions. But roughly two-thirds of those diagnosed with TMD also report three or more related health conditions. Debilitating pain and joint impairment seem to be the common thread among them all. The similarities warrant further research in hopes of new treatment options for each of them.
As for TMD, current treatment options break down into two basic categories: a traditional, conservative approach and a more interventional one. Of the first category, at least 90% of individuals find relief from treatments like thermal therapy (like alternating hot and cold compresses to the jaw), physical therapy, medication or mouth guards to reduce teeth clenching.
The alternative approach, surgery, seeks to correct problems with the jaw joints and supporting muscles. The results, however, have been mixed: in one recent survey a little more than a third of TMD patients who underwent surgery saw any improvement; what's more alarming, just under half believed their condition worsened after surgery.
With that in mind, most dentists recommend the first approach initially for TMD. Only if those therapies don't provide satisfactory relief or the case is extreme, would we then consider surgery. It's also advisable for you to seek a second opinion if you're presented with a surgical option.
Hopefully, further research into the connections between TMD and other inflammatory diseases may yield future therapies. The results could help you enjoy a more pain-free life as well as a healthy mouth.
If you would like more information on TMD, please contact us or schedule an appointment for a consultation. You can also learn more about this topic by reading the Dear Doctor magazine article "Chronic Jaw Pain and Associated Conditions."