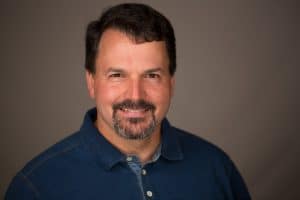 Dr. Christopher Couri was born and raised here in Peoria. He graduated from Saint Louis University and the University of Iowa College of Dentistry and specialized in Periodontics at the University of Nebraska Medical Center (UNMC). His 3-year periodontal residency included training in all stages of implant dentistry. Dr. Couri is published in multiple dental journals. He has been a clinical instructor in the hygiene program at Illinois Central College and has lectured on periodontics.
Upon completing his training at UNMC, Dr. Couri returned to Peoria in 1999, taking over his current practice from his father -- who had operated the practice for three decades.  Of note, this periodontal practice is in its ninth decade of service to Central Illinois.
Dr. Couri is currently a periodontal instructor with OSF Hospital's General Residency program.  Dr. Couri is also active in the Peoria District Dental Society, where he is a past president. Other professional affiliations include the Illinois State Dental Society, American Dental Association, American Academy of Periodontology, and Academy of General Dentistry. Dr. Couri has been honored by membership in the American College of Dentists, the International College of Dentists and the Pierre Fauchard Academy. Dr. Couri is the director of the Illinois River Valley Study Club.
Dr. Couri is married and has four children.  He remains active in the community through several civic and non-profits organizations.  He is proud to live here and looks forward to welcoming you to his office to receive professional and personalize care.