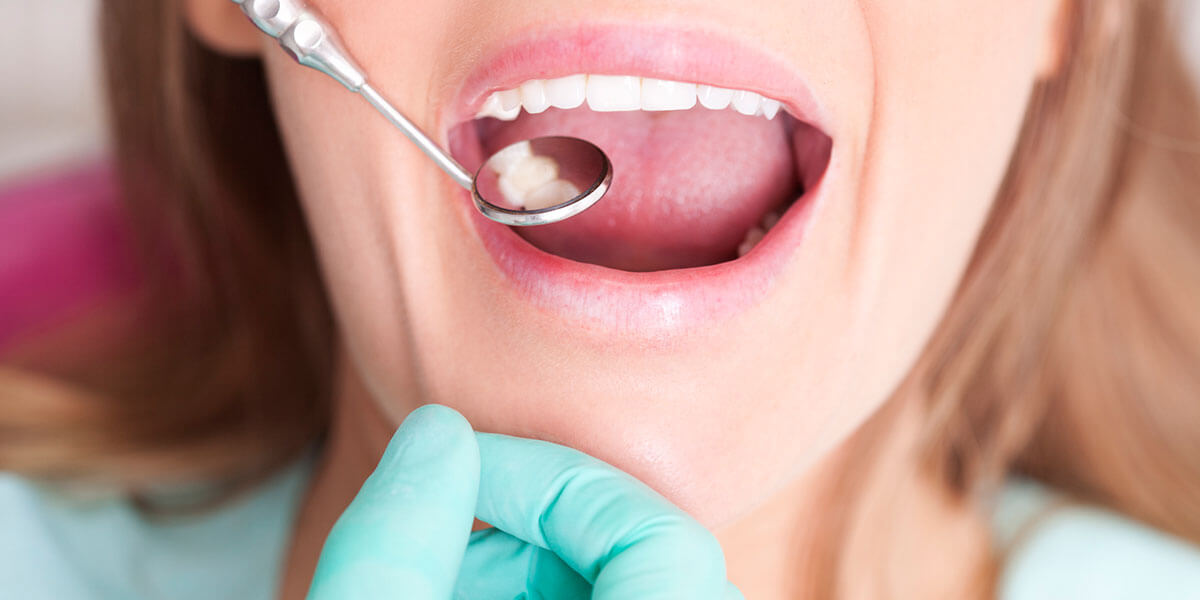 ---
Christopher J. Couri, DDS, MS provides oral pathology biopsy in Peoria, IL. Call 309-674-4148 to learn more and schedule an appointment.
---
What is Oral Pathology?
---
Oral pathology includes the diagnosis and treatment of diseases - including oral cancer - that impact all areas of the mouth, including the teeth, gums, bones, joints, glands, skin, and muscles. Oral pathology requires additional training and is considered a dental specialty. 
When you have a dental appointment, it is common for the dentist to look for anything that is out of the ordinary. But it is important for you to pay attention at home, as well. For instance, the smooth, pink skin lining the mouth is called mucosa and any abnormalities in the color or texture of this skin can sometimes indicate pathology. Additionally, any concerns with the skin in the mouth, a sore that is not healing properly, or a lump on the inside of the cheeks, palate, gums or lips may merit a biopsy so that the tissue sample can be tested for oral cancer. Please do not ignore these warning signs and mention any concerns you may have during your visit.
Many oral diseases can be treated if they are discovered and addressed promptly.
---
---
Common Oral Diseases
---
There are many different types of oral diseases that patients may face, but there are a few that seem to be the most common, including: 
Oral Thrush (Candidiasis): This results from an overgrowth of fungus that can leave the inside of the mouth covered in white patches and red bumps. Dry mouth, pain while eating or swallowing, and cracks in the corners of the mouth are often symptoms. It is treated with an antifungal medication. 
Herpes Simplex Virus Type 1 (HSV-1): This is a highly contagious condition that spreads through saliva - either directly while kissing or indirectly through sharing drinks, utensils, or even lipstick or lip balm. It appears as fever blisters or cold sores in or around your mouth. 
Black Hairy Tongue: An oral disease that looks like the tongue is growing black hairs (though, it is not), it can impact your sense of taste, give you bad breath, and cause an irritating tickling sensation. This harmless and temporary condition can be remedied. 
Oral Cancer: According to the National Institute of Health, there are roughly 53,000 new oral cancer diagnoses each year. Most patients are over the age of 40, with men being two times as likely as women to be diagnosed. Knowing what to look for to do self-checks as well as having regular exams with the dentist can yield the greatest success. 
---
Frequently Asked Questions About Oral Biopsy
---
What can a biopsy tell you?
---
If potential signs of oral cancer are present, having an oral biopsy is the next step in making an accurate diagnosis. This is needed in order to determine the best mode of treatment. A small piece of tissue is removed from the area of concern and is examined under a microscope. This will help determine if the tissue cells are cancerous or not.
---
Does a biopsy hurt?
---
Generally, a biopsy should not cause more than a little discomfort. But it depends greatly on where the biopsy is and whether or not local anesthesia is used. Your dentist will be able to give you more specific details prior to your biopsy.
---
What are some common symptoms that may require an oral pathologist?
---
There are a few symptoms that may signal that some form of oral disease is present, such as chronic dry mouth, white spots on the throat or in the mouth, rough spots in the mouth, ulcers, swelling, a recurring oral infection, a bleeding throat, changes in color in areas throughout the mouth, etc.
---
Can oral cancer be cured?
---
Oral cancer can often be successfully treated if found at an early stage. Again, this is why you never want to delay treatment.
If you experience any of these - or anything else unusual - don't wait for your next dental visit. Make an appointment or call 309-674-4148 to be seen as soon as possible.
---